 THE ORIGINAL RAIMO Big Bag Dispenser
With the innovative Raimo Dispenser you can easily and quickly dispense contents from Bulk Bags
Raimo is robust and built to a high specification. Allows unused material to be stored in the bag. It is the ideal waste saver when use the bulk bags! Saves the hassle of slitting the bottom of bag. It is reusable, Raimo can be moved from bag to bag. It will last for years.
Raimo Big Bag Dispenser is fitted to any type of big bag in seconds by punching the lining of the bag with a pair of knife blades which are attached to the dispenser. The lining of the bag is tightly secured into place by turning a locking ring. Raimo allows the flow of material to be controlled to the exact quantity required by opening and closing a sliding chute. Simply twist off the extension tube and put the bag down on the ground with the main part of the dispenser still attached.
Flow hole 4 1/3 in or 11 cm. Flow tube length 26 in or 66 cm
Save money & time
Take out what you need
Store safely unused material in the bulk bag
Direct flow with extension and less dust
Use multiple times and easy to move bag to bag
Low investment cost
Seed, malt, grain
Fertilizers
Salt, gravel
Wood pellets, pelleted feed
Plastic, etc.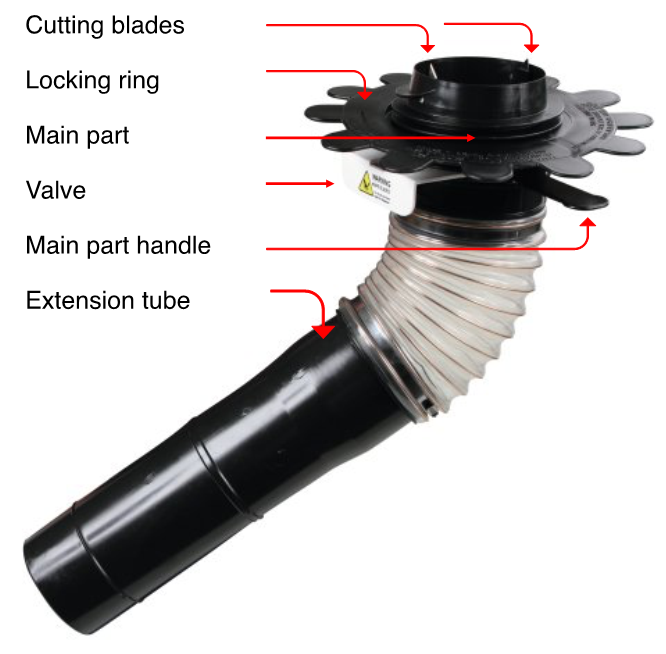 EAN11
6430 0484 300
UNSPSC code
24100000
Material handling machinery and equipment
Cust. HTS No:
8481.80.69
Dimensions
L 24 in 60 cm Parts 20-21 in
W & H 11 7/8 in 30 cm Parts 11 7/8
Weight
Lb 42 1/3 Kg 1.204
Length of flow tube
max. 26 in 66 cm
Flow hole
4 1/3 in 11 cm
Packing Single or Six pack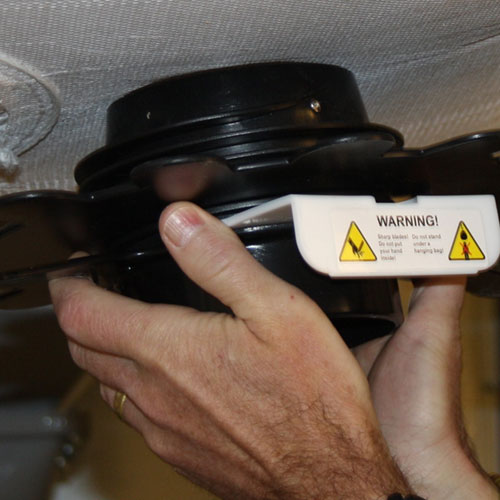 Just screw in and tighten security ring
Can be used on bottom or side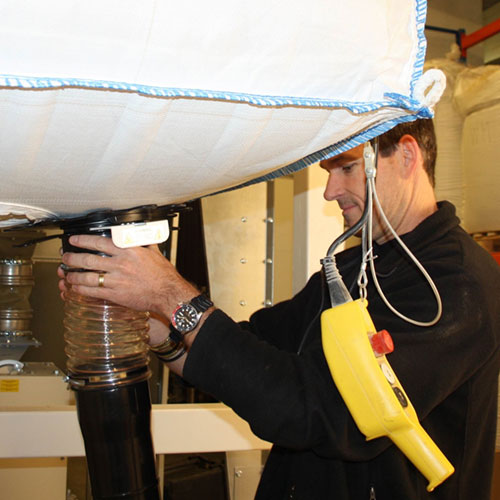 No need to work under the bulk bag
Simply twist the flexible extension tube, if needed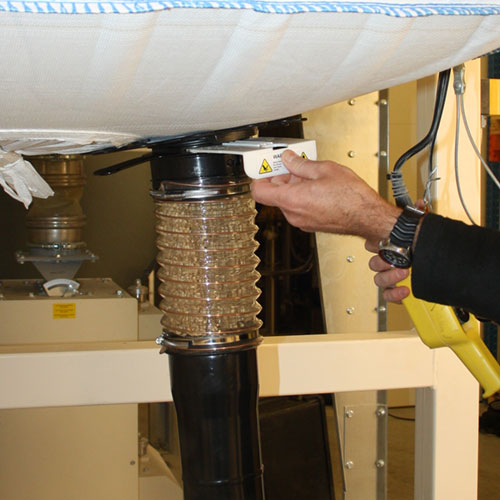 Simple flow control
Visible material flow
Minimum amount of dust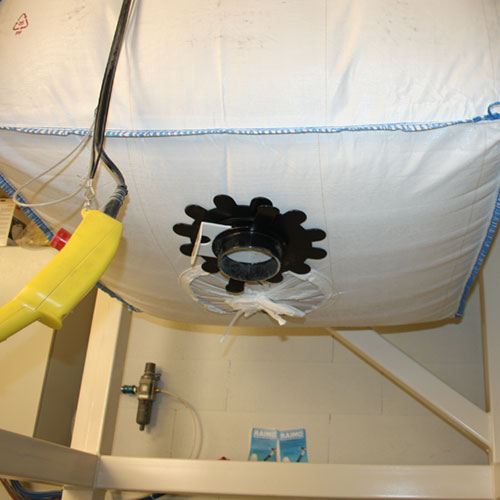 You can store the remaining material in the bag
The bulk bag can be lowered to a pallet for later use